Call-a-Car Battery

Your preferred car tyre repair specialist.
We are the car tyre repair experts!
We offer mobile on-site car tyre repair at any place of your convenience 24 Hrs all day, every day including Sun and Public Holidays!
We have a team of highly qualified professionals that are deployed strategically Islandwide so that you can expect our arrival within the shortest time possible so you no longer have to queue and wait for your turn at the workshops.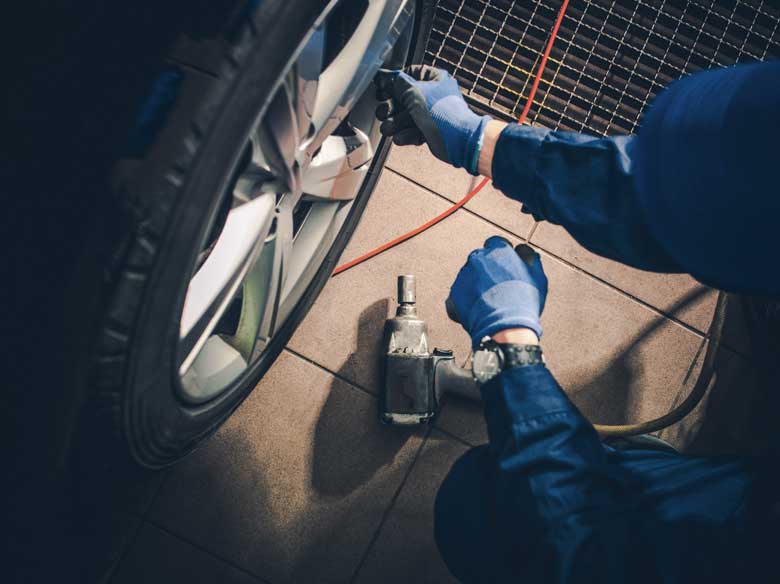 Maintenance of car tyre is important to keep car tyre repair service at bay!
We often neglect the condition of our vehicle's tyres, to check if we need a tyre replacement. It's as simple as spotting for large bumps or checking the tyre pressure with a handy gauge however life always has its ways to keep us so busy. Over time your tyres will suffer excessive wear and tear from the day-to-day driving on the road, your car tyre then loses too much air and it traps in heat. Guess what happens after that? You get a tyre a blowout!
3 Main Signs that shows you will need a car tyre repair service
Here some signs to look out for: General wear and tear – You will be seeing cracks and your tyre balding Deflation – Whether it's a lot or a little Vibration – If your car feels like it's shaking then it might have tyre issues
What is the process of our car tyre repair service?
Our mobile car tyre repair unit anticipates these kinds of occurrences. If you experience a tyre blowout then just give us a call! Our tyre repair service professionals will be on their way as soon as you tell us your location. If your car tyre deflation was caused by something like a nail or hitting the kerb, then it is likely that we can repair your car tyre right there on the spot. If you noticed the tyre deflation before driving, then it is also likely that we can repair your tyre right then and there which would only take 20 minutes or less.
If your car tyre is beyond repair due to a massive tear or because you didn't notice that the car tyre was deflated before getting on the road, then it will probably need to be replaced. So if our Tyre repair professionals determine that you will need to get your car tyre replaced then we'll be more than happy to install your spare tyre. If you don't have a spare tyre then we'll lend you ours so we could get you to the nearest tyre shop.
If more than one tyres have happened to been blown out (which is a real possibility) then we'll tow your car to the nearest tyre shop for you so that we could save you time and money.If you're not 100% sure about replacing your car tyre with a spare then give us a call. So many things that could go wrong that varies from car tyre damage to personal injury. We'll be there shortly and the car tyre changing process will take less than twenty minutes. Don't bother with the work, let us handle it. If you have any doubt on your Tyre repair, click on our FAQS page for more information.